There are a variety of memorials available at the crematorium.
---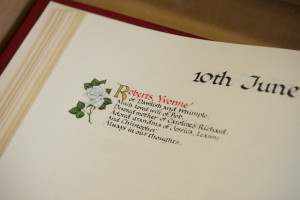 The Book of Remembrance is a handmade commemorative book which may be inscribed, in traditional calligraphy, with the name of a loved one on the date of his or her death.  The pages are turned daily. Requests to view alternative pages in the book may be arranged in advance with the Crematorium Manager.
The book is displayed in our waiting area and may be viewed during working hours. If you are making a special journey it may be worth telephoning in advance to find out when the waiting room is likely to be quiet.
---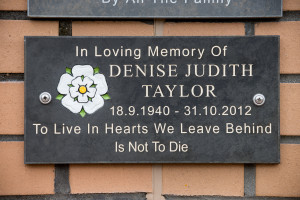 Carved plaques, handcrafted and made from granite, may be fitted in or on a variety of "hard", permanent memorials, such as our curved brick memorial wall in the memorial gardens. We are committed to low carbon footprint principles and as a result we have chosen a stone supplier who shares our values by using only British products.
---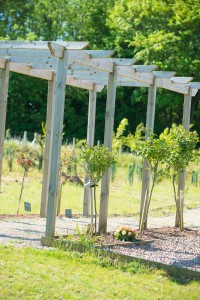 Trees and shrubs may be planted in memory of a loved one. The crematorium will provide a range of options and will be pleased to recommend a suitable plaque or stone to accompany them.
---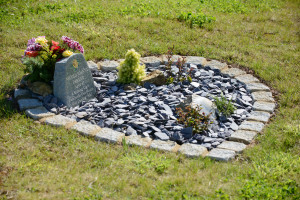 Private gardens are available in two sizes.  Small ones accommodate two sets of ashes while family ones may contain up to six.  25 year or 50 year dedication periods may be chosen.
---
Wooden benches made from wood sourced from sustainable forests are also available.